Well this was my first attempt at a bike, first attempt at a hardtail, etc. it came out ok but I just finished up my second bike a 65 BSA which came out great and makes this thing look like crap. So I decided to cut it up and re do the frame, tank, etc.
Before pic: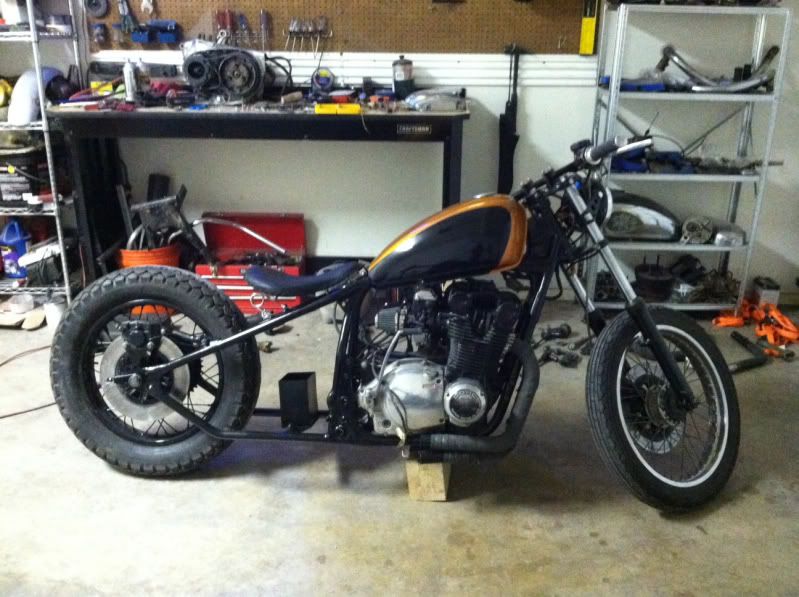 Decided to cut out the triple backbone crap so I can run a nicer tank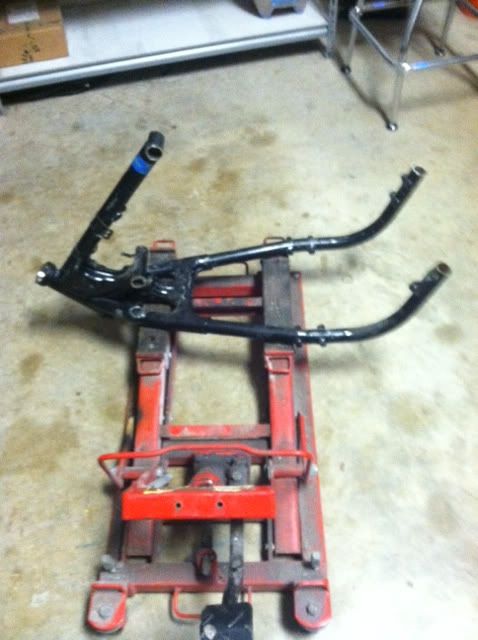 Took off the top end to check the condition and found this
Looks like the top end was redone recently!
Spent some time removing the black paint that I had previously applied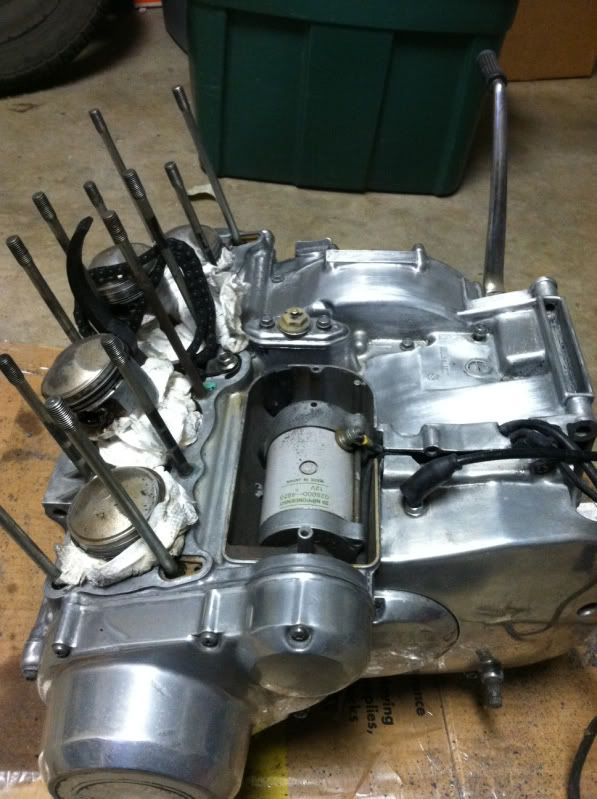 Working on cleaning up the head, think I'm going to take it and the jugs to the auto shop and have them dipped in the acid tank to clean them up nice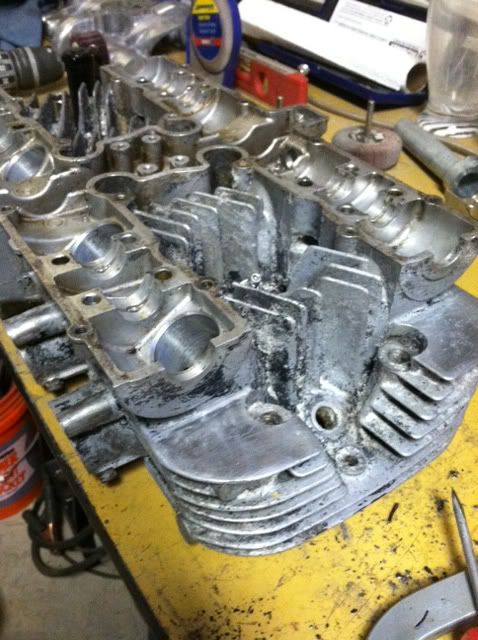 Cut the fender mounts off of the fork legs and polished them up. Progress pic with one done next to the other that hasn't been started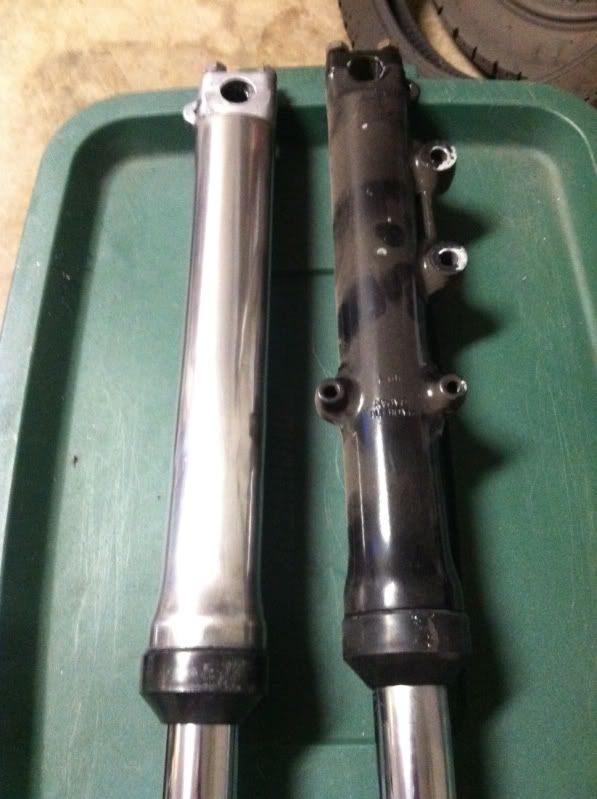 Started shaving down the top tree on my bandsaw
Plans are to redo the frame with a single backbone and seat post to clean it up a bit and bending up my own hardtail that will be a 2" stretch from stock. Old setup was stretched 5" and i thought it was too long with too much empty space between the motor and the rear wheel. Still debating on raking the neck a bit.
Planning on running an old mustang tank I have laying around possibly molding it into the frame and running a king and queen seat.