Thanks for the votes on the king queen seat and the girder but unfortunately the girder is too long and would require too much rework to get to the point where I would trust it going down the road. I am also not sure how much I like the king queen shape. I think I am going to go with the solo seat and use an old springer fork I have laying around that will require a lot less rework. The springer should bring my trail numbers in line and give me the look I'm after.
I did make some progress on my motor mounts this weekend. Got the lower mounts fabbed out of 1/4" x 1" flat stock and welded onto the frame.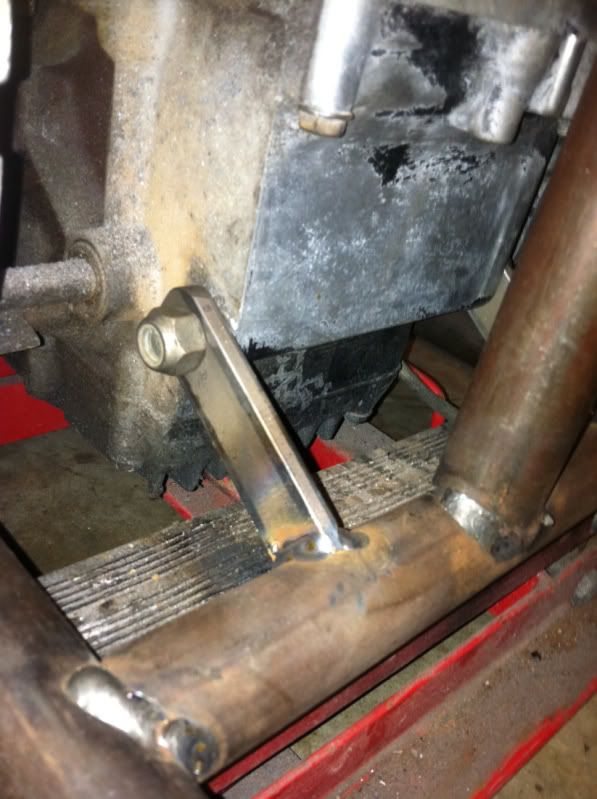 Cut the beginnings of the mounting points out of the same material and rounded them off in prep for welding onto the seat post. Pilot drilled them in my drill press, will drill and tap once I determine the bolt size I want to run.
Welded them to the seat post with the top level with the mounting points on the motor. I will have to drill and tap the mounts and fab up some brackets to go between the mounts and the motor but having removable upper brackets should make installing the motor in the frame a lot easier.